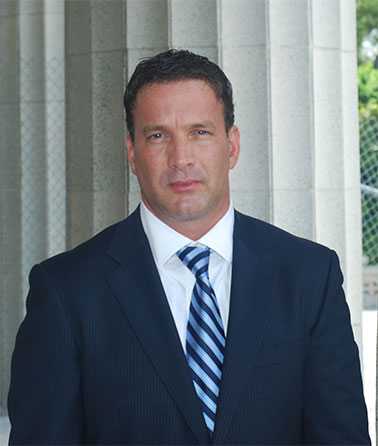 Criminal Defense Attorney
Frank J. Gaviria
---
Frank J. Gaviria is a highly recognized Criminal Defense Attorney who has been defending individuals accused of serious crimes in excess of 20 years. He has the experience to know what it takes to provide representation in the best and most effective manner possible in Federal Courts throughout the United States as well as State Criminal Courts.
Criminal Defense Attorney Frank J. Gaviria earned his Jurisprudence Doctor of Laws Degree at the Hofstra University School of Law after being awarded his undergraduate degree in Political Science at Fordham University.
As a member in good standing of the Florida Bar as well as the Florida Association of Criminal Defense, he has demonstrated his outstanding ability in representing people charged with criminal offenses.
As a father of two, Criminal Defense Attorney Frank J. Gaviria's hands-on approach to the law, his personal and caring attention to his clients, and his skillful application of the law, provides peace-of-mind, knowing that your best interest will always come first.
Although Criminal Defense Attorney Frank J. Gaviria makes Miami, Florida, his home base, he is available to represent individuals in criminal matters wherever those difficulties may arise.
Let Federal and State Criminal Defense Attorney Frank J. Gaviria's over 20 years of experience help you with your criminal defense needs.
Anyone can defend you, hire us for our professionalism, experience and assurances that what can be done will be done.
Certificates and Titles
20 years of criminal defense experience